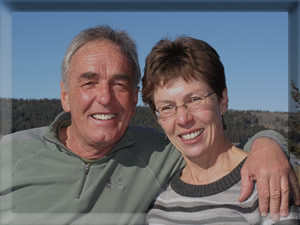 Bruno and Dora came from Switzerland, where they already worked for many years with tourists.
Bruno is an international certified mountain guide and owns a well established private ski school back in Switzerland. He is also an avid fly fisher and archer.
Dora worked for many years in the hotel and restaurant industry.
In 1990 they bought Cariboo Bonanza Resort and therefore they could celebrate their 25th anniversary in 2015 together with their 3 children, friends and guests.